Lately ive been making a lot of cutie cards with cute images, so for the last 2 cards i had to make something different, no characters and no cutie elements.
My mind when blank for a moment, then i just started adding bits to the card and came up with the above card, its for a 60th birthday and i was told she likes traditional, so it had to be flowers.
the stamp is magenta, coloured in h2o's.
the circles were cut with a cuttlebug and nestabilities, I embossed one of them with swiss dots folder. The swirl was cut on the cricut by a dear friend Tracey, the flowers are primas and zooms were added along with lots of stickles.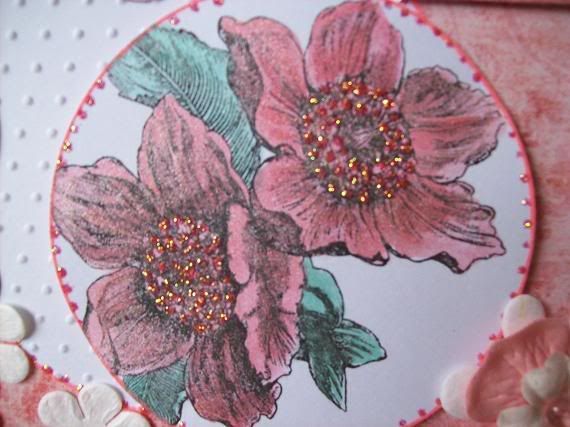 I will share the other cards later, im a bit tired at the moment as im feeling sorry for myself and am full of cold.