Above are some cards ive made over the weekend
I also volunteered to make my cousins birth announcement / thankyou cards and im all crafted out (LOL) i had to make 25 so i made them nice but simple, as you can see, i have used the cuttlebug to emboss its a boy and then i glittered it and added the thank you sentiment.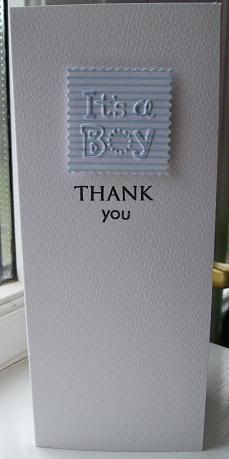 i also had another 3 commissions to make all this weekend, as well as make cards to top up the boxes i keep at work and in another place.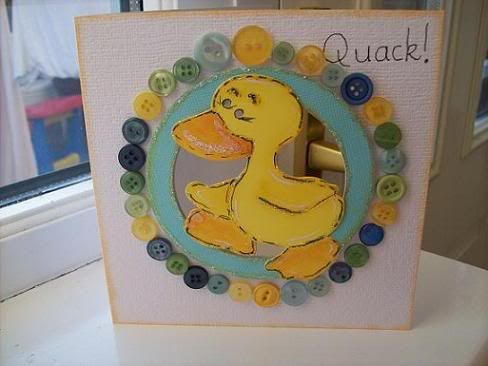 I do however love doing the cute die cut cards they are so quick and simple yet the finished card looks brill, as you can see from the cute little duck card, i have used my Nestabilities to cut out a circle in the centre of the card then cut out a blue frame again using 2 sizes of the nestabilities to create the frame, i added a little chalk and painted highlights to the duck then placed him over the frame, after this i surrounded the frame with assorted buttons and finished off all over with ice stickles.