oh wow where did the last week and a bit go?
Ive been so busy with work i haven't had much time to update on here, i have still been able to make a few cards in the evening, but i haven't took pics (thats what i find time consuming)
so hence the title card overload. I could of just kept some of them for another time but who knows when that would be?
next week we are having some building work done, a new place for my crafting, a cupboard in the hall way and we are having the boys bedroom partitioned so they have their own spaces we cant afford an extension so this is the only alternative until they fly the nest.
All the cards have been coloured using distress inks, i think I'm addicted everything in sight is getting inked including my hands.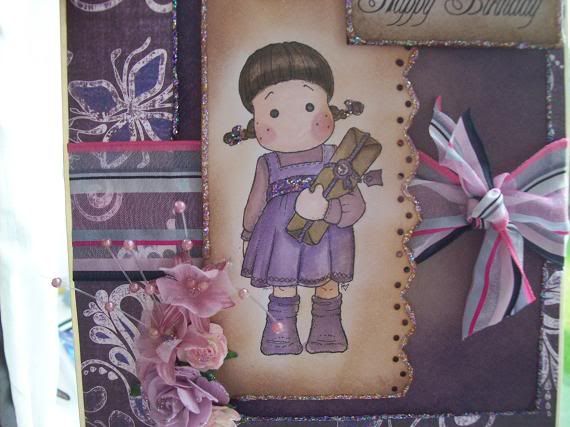 the tilda is coloured with distress inks, the flowers are all from wild orchid crafts, lots of stickles and lots of inking.
here are some more of this weeks creations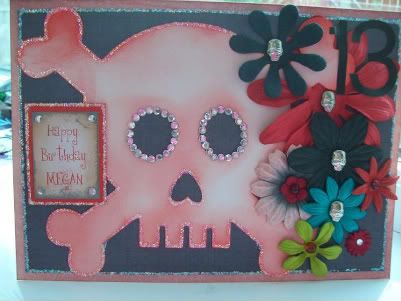 the skull has been inked using barn door distress ink, the flowers are a mix of prima and sarahs blooms, the small metal skulls were an ebay purchase a few years ago