BBRrrrrrrrrrr, is so cold today and the snow has returned so ive stayed indoors and made a few cards, i coloured in the images last night, so whilst Dylan is sleeping I've made a start on using them.
the first is another Sarah Kay, the same image as the blue card i showed a few days ago, this time I've coloured her in red tones, i really live this card, i think its the placement of the matting.
Ive coloured her with pro markers, although I've noticed they have bled over the outline a little, its not really noticeable close up. The paper is sassafras lass, I've added a little K&Co ladybird, Robins nest baubles, prima flowers and heart pearls, and always stickles for a little sparkle.
This next card is a Hanglar & stanglar image again coloured with pro markers,a very simple card in terms of embellishments I've only added 4 brads and a flourish cut with the cricut.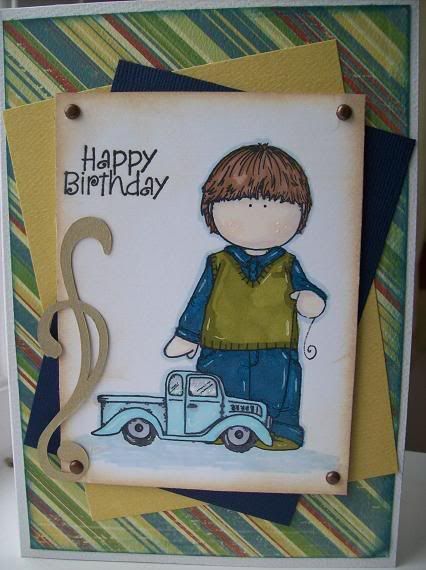 Here is a close up of the image.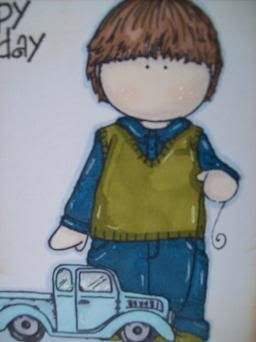 I'm sure Dylan will be waking soon so i will have to make the rest tonight.