Well it has been ages since i blogged, so here i am to start all over again, i know ive said that time and time again but this time its all go. (but dont hold me to it , LOL)
Ive back into my cardmaking big time, scrapping is in the back ground for a while, im still completing the odd page but not at the speed in which i was scrapping before.
so what has happened in the past few months (not a lot) ther have been a few happenings at work which resulted in me walking out last thursday, my boss has given me time to think about my desision to return to work (with pay!), i think i have made up my mind not to return, so i may become a lady of leisure, just think of all the crafting i can get done.LOL
whilst out shopping last week i came across a craft stall on the local market in stockton called suzi crafts, ive discovered its also an online store which has an attached forum, so i came home had a browse and joined the forum, its only new so there are only about 34 members but everyone is so friendly and really helpfull so i urge you to take a look for yourself and come on over to
http://www.suzicraft.com/
and join the forum, the more the merrier, you can showcase your projects and chat about cardmaking and scrapbooking, in fact all things arty, so what are you waiting for?
last night i was crafting and ive made a few cards, heres a small selection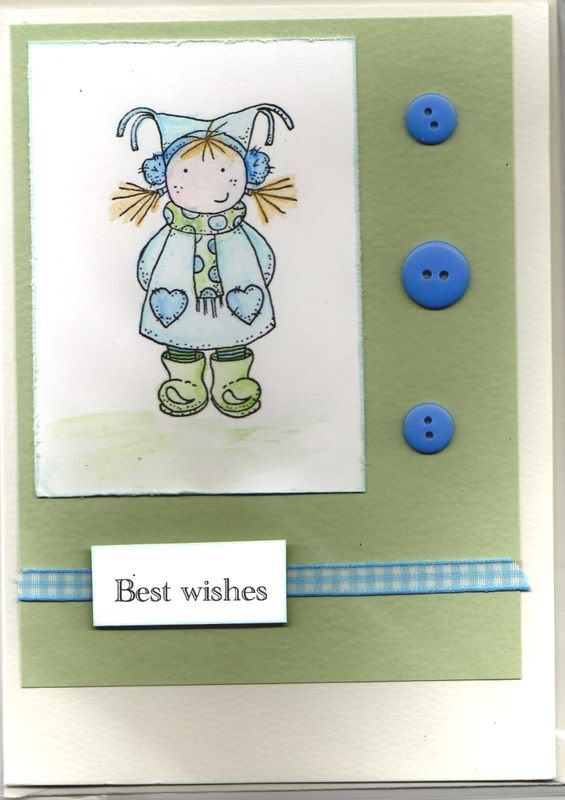 this was made using sugar nellie stamps available from
http://www.funkykits.co.uk/
also check out the new sgar nellies lola and simon and the little cotton rabit stamps coming soon.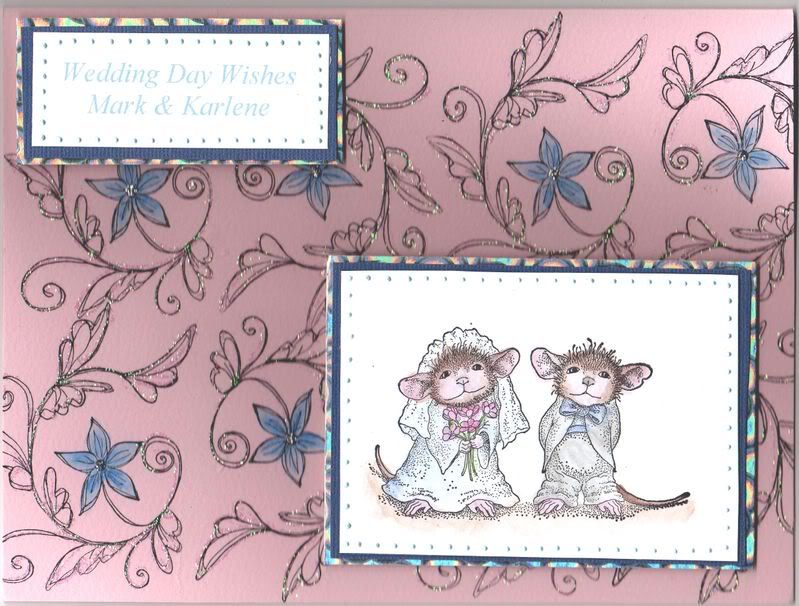 this was designed using a house mouse stamp, this was requested by a collegue from work.
i will have more pics to upload later.
please dont forget to pay a visit to
http://www.suzicraft.com/